SEND
All Cornwall maintained schools have a similar approach to meeting the needs of pupils with SEN (Special Educational Needs) and are supported by the Local Authority to ensure that all pupils, regardless of their specific needs, make the best possible progress in school.  All schools are supported to be inclusive, with the needs of all SEN pupils being met in a mainstream setting wherever possible.
At Carbeile Junior School we are committed to providing a wide range of learning opportunities which are accessible to all. We work closely with parents, carers, and when required outside agencies, to ensure that every child's needs are met appropriately.
If a parent of a child who has Special Educational Needs has a complaint about the support the school provides then they should follow the same channels as are outlined in our complaints policy.
The school has a 'Graduated Approach' to SEN to ensure that appropriate levels of support are put in place for individual pupils.
 Speech and Language Ideas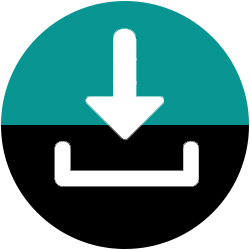 SEND Information Report 2020-2021

Local Offer
Cornwall's SEND Local Offer describes the provision that is available for children and young people with Special Educational Needs and Disabilities (SEND) and their families. Cornwall's SEND Local Offer website helps families by gathering in one place, the information that they need to know in order to make informed choices about the support they receive.
Cornwall's SEND Local Offer can be found HERE
Thrive
Thrive at Carbeile Junior School
At Carbeile Junior School the social and emotional development of our children is a key priority. We implement different strategies to support these needs and therefore have a distinctive approach, which we have called SHINE.
We believe that every child needs to feel that they belong, that they matter and that they are valued for their unique qualities. Like all of us at some point in our lives, children face challenges that knock them off course. What is then needed is understanding and support to get them back on track. At Carbeile Junior School we work hard to support the children through these difficult times, using art, music and play based activities.
Building Resilience and Self Esteem
We like to engage our children in exciting learning opportunities where they can build the resilience and self esteem! Check out our SEN girls' football event!
Thrive…
Assessments are used to provide personalised programmes for classes, groups and individuals.
Every child is supported in their social and emotional development which is embedded in all that we do.
Class assessments identify needs of specific classes. However some children may benefit from individual support. For some there may be an obvious reason why they need this extra help. This might be bereavement, family breakdown, anger management or an identified condition such as Autism and/or ADHD.
At Carbeile Junior School all staff are trained to provide social and emotional support for pupils. Juliet Evans and Cheryl Rooney have received specific training as Thrive Practitioners and are striving to improve their skills even further through Trauma Informed Schools Training.  ALL TAs have recently received extensive Thrive training, including Louise Battersby, who also works with the Pastoral Team using the Thrive approach in the afternoons.
The Thrive Practitioners work in the 'Shine Room', which has been especially designed to create a safe, calm and relaxing environment.
For further information about the approaches, please visit www.thriveapproach.com and www.traumainformedschools.co.uk
More ideas to help build resilience and self esteem – Click here!