Dear Parents,
I have great pleasure in being able to publish the Ofsted report for you.
I wanted to draw your attention to a number of things from the report including some of the quotes from the inspector.
Pupils relish school. They eagerly participate in lessons.
Parents value the 'family feel'.
Parents praise the school's caring and approachable staff and hold the headteacher in high esteem.
They speak positively about the school's, 'fantastic support' and the inspiring remote learning over lockdown.
Pupils benefit from the strong nurturing environment.
Leaders have high expectations of staff and pupils.
Leaders ensure that the teachers have the training they need to meet these high expectations.
Staff training ensures that teachers use effective teaching approaches to match pupils' needs.
The school's calm and purposeful atmosphere helps pupils to feel safe and content.
The school instils a strong sense of what is right and wrong in pupils, so that pupils manage friendships well.
Staff follow the shining example set by the headteacher and are ambitious for all pupils.
Governors bring a wealth of expertise to their roles. They have an accurate understanding of the school's priorities for improvement and challenge leaders appropriately.
Teachers foster a love of reading through the books they share in class and in displays  outside of classrooms.
The school's phonics programme is well structured and staff are well trained in how to teach reading.
The school has established a highly effective approach to the teaching of mathematics and the leader provides staff with clear guidance.
Pupils with special educational needs and/or disabilities (SEND) are well supported, and leaders train staff well, so that pupils' needs are identified quickly and acted upon.
Leaders ensure that there is strong provision to develop pupils' personal, social and  emotional health and pupils learn how they can make a positive contribution to society.
Pupils behave well and lessons are free from disruption.
Staff appreciate leaders' actions to reduce their workload and enjoy working  together.
The arrangements for safeguarding are effective.
There is a strong culture of safeguarding within the school. Staff know their pupils very well and are quick to act on any concerns. Staff are able to spot potential signs of abuse or neglect because of the effective training they receive. Leaders are vigilant in making sure that families get the right support in a timely manner.
And let's not forget the comments that didn't even get into the report:
All elements of the teaching were exceptional.
HLTAs, TAs, lunchtime staff, office staff and all support staff were superb in all of their roles during the inspection.
The children were amazing throughout (she described behaviour in and out of the classroom as exceptional).
The parent feedback was unheard of:
100% of parents would recommend the school to another family.
Children feel safe here.
Parents were sending letters and queuing up outside to talk to Tracy to highlight how exceptional we have been with their vulnerable children, how amazing we were during lockdown and what an exceptional school we are.
These were the best quotes from Tracy during the inspection:
"If my daughter was still this age, I would send her to this school."
"I would happily steal any of your staff to work in my schools." (Tracy is a CEO of a large group of schools).
"The most positive parent feedback I have seen in 10 years of inspecting".
"Sorry I was late, I was just wiping a tear away after talking to one of your parents." (Happy tears)!!
"The teachers are using finely tuned pedagogical approaches, which are having a huge impact on the children's learning."
"The governors were very strong."
If you would like to discuss anything about the report please do not hesitate to contact me.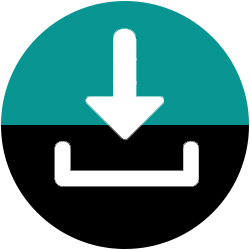 Carbeile Junior School – November 2021 Ofsted Report
Ofsted Report 2014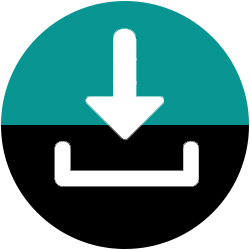 To visit the Parent View website click on the link below
https://parentview.ofsted.gov.uk/