INTENT: 
For every child to read words accurately, to comprehend texts and to have a love of reading.  Children should be able to discuss, share and explore different texts and have a reading fluency that enables them to access the full curriculum offer and succeed in the future.
 IMPLEMENTATION
Reading Skills lessons taught 4 times per week that use the Vocabulary, Infer, Predict, Explain, Retrieve, Summarise/Sequence model (VIPERS) for different areas of reading.
Children explore high-quality books in order to develop vocabulary and discuss word meanings.
Children read a range of fiction and non-fiction books at home and in school.
Children not at expected standard identified for inclusion in reading interventions (Phonics and Project X Code).
Bug Club texts used to teach and for home learning activities.
Monitoring high expectations of home reading (at least 3 times per week).
IMPACT: 
In 2019, 84% of Y6 pupils achieved 'Expected Standard' for Reading and 32% of Y6 pupils achieved Above Expected Standard for Reading (End of KS2 SATs).
To learn more about Reading at Carbeile, go to our About Reading page, https://carbeile.cornwall.sch.uk/reading/
At Carbeile Junior School we want our pupils to:
Decode words and text confidently
Have good inference and deduction skills
Analyse text
Develop transferable skills
Be inquisitive about text
Be passionate and enthusiastic about reading
Perform texts
Be fluent and expressive readers
Verbalise thoughts and ideas
Enjoy reading
Develop personal choice or preferences for genres and authors
Be resourceful by using dictionaries and phonetic knowledge
Persuade others to read a book
Critique and provide evidence
Identify patterns between authors and genres
Discuss books
Challenge the opinions of others
Empathise
Have an experimental approach to text
Therefore, we teach reading by:
Deepening an understanding of texts
Encouraging discussion about texts
Analysing and exploring texts through generating and answering questions
Giving exposure to a variety of genre
Developing a variety of reading skills which enable pupils to achieve their potential
Modelling being an interested, excited reader who has a love for reading
Whole class teaching
Modelling answers to questions
Providing opportunity for pupils to read collaboratively and independently
This is because:
All pupils need a good understanding of what they read
Pupils need to be inquisitive about texts
Pupils need to see exemplar answers
All pupils reading ability needs to be assessed
Reading is a key skill for life
Children need to read for enjoyment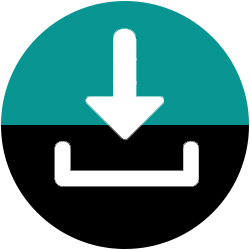 Reading Progression
100 Book Challenge
At Carbeile, we have set the children a challenge to read as many books as they can from the '100 Book Challenge' display in the library.  If you would like to help your children with this, the blurbs for all of the books are below, these might help you choose a great book to read next.  There are also a lot of books that parents will enjoy…so give some of them a try.
Our School Library
On Tuesday 27th February at 2.30pm, our school library was officially opened.  After consulting the school council, we commissioned a local carpenter, Clive Shorten, to make our 'Reading Pods'  and cubby holes with bean bags to ensure a comfortable reading space for the children.  The children chose a woodland theme, which runs throughout the library.  This has since been updated to 'Underwater'.
For the opening,, Kate Jane Neal, a local Cornish (published) author attended the school for the day to run workshops with the children with her book 'Words and Your Heart' as the theme for the day.  All 15 classes in the schoolworked on the bullying theme all day and even attempted some illustrations in Kate's very striking style.  There was a red, black and white dress code for the day, in keeping with Kate's wonderful style in her book.
Parents were then invited in to share in a reading of the book and enjoy some home made heart biscuits with their children at the end of the day.
The library has been a huge project for the school, with local establishments donating time and money to help make it a reality.  That, and the hard work of the teachers and TAs and governors during the holiday has created a space that we are all thrilled with and one which has made a huge impact on all of our pupils in terms of their love of reading and also some of our more vulnerable pupils, offering a calm space to retire to.