Dear Parents,
I have great pleasure in being able to publish the Ofsted report for you.
I wanted to draw your attention to a number of things from the report including some of the quotes from the lead inspector.  Firstly, in less than 2 years we have improved the school from 'Requires Improvement' to 'Good'.  And most importantly, in the words of the lead inspector, "An upper good, well on the road to outstanding".  This will not appear in the report but it was wonderful to hear this said as it shows that the efforts put in by all staff, governors, parents and children have produced amazing results.
There have been so many wonderful features of everyday practice at Carbeile highlighted in the report, including:
Clear and purposeful leadership
Significant improvement in the quality of teaching.
Good progress across different groups of children in different year groups.
Committed and loyal governors.
Positive attitudes to learning demonstrated by the pupils.
A curriculum and planned activities that stimulate interest and curiosity.
A culture underpinned by key values.
A range of extra-curricular clubs.
Effective safeguarding.
Well trained staff.
Pupils of all abilities challenged to try harder and think deeper.
Purposeful learning environments that are warm and inviting.
Highly effective feedback to pupils (marking).
Positive relationships between staff and pupils.
Confident, articulate and self-reliant pupils.
Pupils with a good knowledge of how to stay safe and with a growing understanding of e-safety.
Pupils who are polite, courteous, respectful and considerate, showing little evidence of 'low-level disruption' in lessons.
Teaching that captures interest with good use of rewards.
Good attendance.
Attainment that has been in line with, or higher than, national average for the last two years (now three with our current SATs results).
Pupils, particularly in Year 6, make good progress.
Narrow gaps between the attainment of different groups of pupils.
Pupils of all abilities taking pride in their subjects with a large quantity of well-presented work produced.
Looking at books, there is evidence that pupils make strong progress over time supported by the effective marking.
Pupils with SEN make good progress in most year groups.
Pupils are well prepared for life at secondary school.
The statements highlighted are as a direct result of the fabulous pupils at Carbeile and they did us so proud during the inspection by simply telling the inspection team what we do at Carbeile every single day.
We would expect to be inspected again within about 3-4 years where our aim will be to become an outstanding school.  To that aim, the following points will be improved upon in the coming months/years:
Development of middle leaders.
Review of the target system.
Use of higher order questioning.
Governors to have a more in-depth knowledge of the school improvement plan.
Compared to the action points from the last inspection these are not as challenging but will be given as much focus to ensure we can improve them so that there is no aspect of Carbeile that is any less than outstanding.
There are a couple of other points that we will be working very closely with parents on next year:
Firstly, there is a point from parents raising concerns about the quality of information they receive about their child's progress. This came directly as a result of feedback from the ParentView questionnaires and we assume is due to the Family Learning Conferences last term.  We had already changed this format after taking feedback from a number of parents.  That is why every term you will now have the chance to speak to your children about their learning in a more informal setting, followed the next week by a formal parents' evening to discuss progress and attainment, followed by a written report every term containing more information about your child's progress.  Once this cycle has happened, I will ask parents for more feedback to ensure there is nothing else we can do to provide you with more information.
Secondly, some parents expressed a concern about bullying in school. This was not something that the inspectors had any concerns about after talking to the staff and children however we will be working hard to change parent perception of this also.  This might mean some parent workshops and improved communication between parents and teachers so that any perceptions of bullying can be dealt with swiftly.
The inspectors were very impressed with all elements of the children's behaviour. They thought there was a minor amount of 'jostling' in the corridors so we will be looking at how to change the way in which children move around the school during transition periods.
The staff and governors are thrilled with the Ofsted report as it is very positive and is an extremely good picture of the learning experiences that go on at Carbeile every day.
We also know that there are still areas to improve.  As parents you have been so supportive of the changes made at Carbeile and I know that this report will mean as much to you as it does to us.  It shows that your children are receiving the education they deserve.  We will continue to work closely with you so that all stakeholders can help make Carbeile an outstanding school.
If you would like to discuss anything about the report please do not hesitate to contact me.
Ofsted Report 2014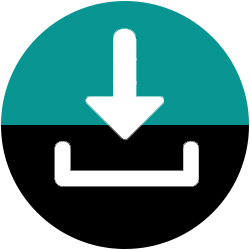 To visit the Parent View website click on the link below
https://parentview.ofsted.gov.uk/